happenings
---
"Toother" in Body Shocks
Terry's chilling 2007 story "Toother" features in Ellen Datlow's 2021 Body Shocks anthology from Tachyon Publications, October 2021. It is one of Terry's most reprinted tales and won the Australian Shadows Award in 2008. In the words of guest judge Richard Harland: "This is a story that does everything right."


---
Make Believe and Basic Black available from Ticonderoga Publications
Australian publisher Ticonderoga Publications has produced a handsome new edition of Terry's 2007 International Horror Guild Award winning collection Basic Black: Tales of Appropriate Fear, together with a major companion volume: Make Believe: A Terry Dowling Reader. Make Believe has an Introduction by Simon Brown and features "Nobody's Fool," "Shatterwrack at Breaklight," "The Man Who Walks Away Behind The Eyes," "The Robot is Running Away from the Trees," "The Man Who Lost Red," "The Only Bird in Her Name," "The Last Elephant," "Spinners," "A Deadly Edge Their Red Beaks Pass Along," "Privateers' Moon," "Time of the Star" and "Coyote Struck by Lightning." These landmark volumes can be ordered from indiebooksonline or (or from Ticonderoga Publications, PO Box 29, Greenwood WA 6924).
---
Major Interview in The New York Review of Science Fiction
"A Darkling Smile: An Interview with Terry Dowling" conducted by acclaimed US editor and academic Danel Olson appeared in The New York Review of Science Fiction, Number 261, Vol.22, No.9, for May 2010.

Read This Interview
---
Movie Options for "One Thing About the Night", "The Maze Man" and "The Bullet That Grows In The Gun"
Terry's chilling "One Thing About the Night" from Ellen Datlow's 2003 anthology The Dark: New Ghost Stories, his 1984 story "The Maze Man" and 1985's "The Bullet That Grows in the Gun" have been optioned by LA director Sergio Pinheiro for development as film projects. Pinheiro received considerable acclaim for his short film The Procedure [www.thedonnybrook.com] , winner of awards at five US short film festivals. The talented young director hopes to develop one story as a short film project while the others are in pre-production as a feature.
---
"Two Steps Along the Road" in Exotic Gothic 3
Terry's chilling Vietnam ghost story "Two Steps Along the Road" appeared in the US anthology Exotic Gothic 3: Strange Visitations, edited by Danel Olson and published by Ash-Tree Press in 2009.

---
Leigh Blackmore's Honours thesis on Terry's Tom Rynosseros Cycle
Leigh Blackmore completed a 15,000 word Honours thesis for the Bachelor of Creative Writing at the University of Wollongong entitled: "'Individuation', 'Mytho-realism' and Surrealistic Traces in Terry Dowling's Tom Rynosseros Cycle". This is the first tertiary thesis devoted to Terry's work and examines the Tom Tyson and his adventures in his future Australia in terms of Jung, Surrealist theory and Joseph Campbell's conception of the 'monomyth.' Leigh's thesis will appear in a forthcoming issue of Van Ikin's Science Fiction: A Review of Speculative Literature.
---
"The Daemon Street Ghost-Trap" in FLINCH from Gestalt Publishing
Terry's chilling 1993 ghost story "The Daemon Street Ghost-Trap" has been adapted by gifted comics artist Skye Ogden for its appearance in FLINCH from Gestalt Publishing, PO Box 1506, Applecross WA 6953. FLINCH can be ordered through www.gestaltcomics.com or at Amazon.com
---
Rynemonn wins Peter McNamara Convenors' Award for Excellence
Terry's fourth and final volume in his celebrated Tom Rynosseros saga won the 2007 Peter McNamara Convenors' Award for Excellence at the Aurealis Award ceremony held at the Judith Wright Centre of Contemporary Arts in Brisbane on Saturday 26 January 2008. "This work is the culmination of the exceptional Tom Rynosseros stories that Dowling has published over more than a decade." (http://www.aurealisawards.com/Winners.htm)
---
Basic Black Wins 2007 International Horror Guild Award for Best Collection
Terry's 2006 title from Cemetery Dance, Basic Black: Tales of Appropriate Fear, has won the International Horror Guild Award for Best Collection at the World Fantasy Convention in Saratoga Springs, New York, on 1 November 2007. Terry tied with Glen Hirshberg (American Morons) for the honour and was also nominated in the short story category for "Cheat Light" from the Basic Black collection.
---
Terry Completes PhD
In August 2006, Terry successfully completed his doctorate in Creative Writing at the University of Western Australia, the first degree of its kind to be conferred at that University. The creative writing component was a mystery/dark fantasy/horror novel, Clowns at Midnight, while the dissertation component: "The Interactive Landscape: New Modes of Narrative in Science Fiction" examined the computer adventure game as an important new area of storytelling. TD won a University Scholarship in 2002 to complete the degree.
---
"The Copsy Door" in Songs of the Dying Earth
Terry's story "The Copsy Door" appears in the 2009 Jack Vance tribute anthology, Songs of the Dying Earth, edited by Gardner Dozois and George R.R. Martin and published by Subterranean Press, TOR and other publishers internationally. Terry's tribute story was written between 24 December 2007 and 6 January 2008 and concerns a contest of magicians.
---
Terry a Judge for the inaugural John Hinde Prize
In July 2008 Terry completed his duties for the Australian Writers' Guild as one of three judges for the inaugural John Hinde Award for produced science fiction film and television scripts. The $15,000 annual prize is the bequest of the late Aussie film and TV critic John Hinde, who had a lifelong love of science fiction films and television.
---
Rynemonn Launch
On Monday 1 October 2007, Rynemonn, the fourth title in Terry's internationally acclaimed Tom Rynosseros saga was launched at Conflux 4 in Canberra by leading SF editor Jonathan Strahan. Keith Stevenson of the new local imprint coeur de lion introduced Strahan, who spoke about the importance of the series generally and its vital place in Australian science fiction. Terry talked of the Aphelion years and how the final stories in the present volume were written in a white heat at the end of 2002 so Aphelion founder and editor Peter McNamara could publish them in Forever Shores and, more importantly, read the whole book before his untimely death in mid-2004. An email from Mariann McNamara following the Conflux launch said: "The opportunity to complete the Tom stories is what held Mac's passion to his life's end…Mac probably pushed Terry more than anyone ever could have – but for the absolute best reasons…Mac and Terry had an abiding connect around the magic these stories conveyed about Oz, and lost boys and dreams and despair and all the rest." Not surprisingly, Rynemonn is dedicated to Peter's memory. Nick Stathopoulos was present at the launch with his striking cover art, and added sketches to the books as Terry signed.
---
"The Suits at Auderlene" in Inferno
Terry's modern-day ghost story "The Suits at Auderlene" can be found as the closing story in Inferno, editor Ellen Datlow's follow-up horror anthology to The Dark. Set in rural New South Wales, the story concerns six haunted suits of armour, a meteorite and a mother's surprisingly vicious quest for vengeance.

---
"Toother" in Eclipse
A new Blackwater Days story titled "Toother" has appeared in Eclipse: New Science-Fiction and Fantasy, the first original US anthology from editor Jonathan Strahan, published by Night Shade Books. "Toother" features Dr Dan Truswell and his 'psychosleuths' Peter Rait and Phillip Crow and concerns a particularly nasty serial killer.
---
"Jarkman at the Othergates" in Exotic Gothic
Terry's Australian gothic tale "Jarkman at the Othergates" has appeared in the US anthology Exotic Gothic: Forbidden Tales from Our Gothic World, edited by Danel Olson and published by Ash-Tree Press in time for Halloween 2007. A podcast of the story read by Terry is available at http://faculty.nhmccd.edu/dolson/
---
"La Profonde" in three Year's Bests!
Terry's story "La Profonde" from his collection Basic Black: Tales of Appropriate Fear was picked for three Year's Best collections: by Ellen Datlow for the 2007 edition of The Year's Best Fantasy & Horror 20, by editors John Betancourt and Sean Wallace for Horror: Best of the Year 2007 and by Bill Congreve and Michelle Marquardt for Year's Best Australian Science Fiction & Fantasy 3.
---
Basic Black Wins University Prize
Terry's 2006 collection Basic Black: Tales of Appropriate Fear won a Special Commendation prize in the Prizes for Higher Degree by Research Achievement for 2007 at the University of Western Australia on 31 July 2007. The prize was given for excellence in creative achievement in the previous academic year.
---
"The Magikkers" in Wizards/Dark Alchemy
Terry's short story "The Magikkers" has appeared in Wizards: Magical Tales from the Masters of Modern Fantasy in the US (UK Dark Alchemy: Magical Tales from Masters of Modern Fantasy), a Young Adult anthology edited by award-winning editors Jack Dann and Gardner Dozois. Locus called the story "a moving expression of the simple, selfless potentials of wizardly ability." A podcast of Graeme Dunlop reading the story was posted as Far Fetched Fables No. 36 at District of Wonders on 23 December 2014.
---
Graphic Novel Introduction
Character Sketches 2007: Trauma & Joy, the first instalment in an Australian annual comic anthology series from Perth-based Gestalt Publishing Pty Ltd, features an Introduction by Terry. Available in February 2007, Character Sketches features short comic stories by Shaun Tan, Justin Randall, Chris Burns, Christian Read and others and can be ordered from Gestalt Publishing, PO Box 1506, Applecross WA 6953 or by visiting www.gestaltcomics.com
---
Praise for The Jack Vance Treasury
Jonathan Strahan and Terry edited The Jack Vance Treasury, a major career-spanning retrospective of Vance's work published by Subterranean Press in January 2007. This 235k-word volume features a Preface by Vance, a foreword by George R.R. Martin and a fine cover from US artist Tom Kidd.
"One could not ask for a more savoury Vancean buffet…a first-rate selection of a grandmaster in all the disparate moods and periods of his sixty-year career…The word 'treasury' in the title is well chosen. Here be treasures."
Matthew Hughes, The SFSite, January 2007
"A Grand Master whose career spanned more than 60 years of dragons, aliens and wizards receives the perfect tribute." (A+)
Paul Di Filippo, SciFi.com, January 2007
"Jack Vance's artistry is undeniable, never more so than when arrayed in such massiveness as here. A master stylist, he combines a flair for dialogue (witty), description (painterly) and detail (ornate but never egregious) with an ingenuity of plotting and a fecundity of conceit that is unmatched within the field. Thanks to the intelligent choices made by Dowling and Strahan, this volume admirably displays his unparalleled way with language and narrative, serving as the perfect tome for old-time fans and newcomers alike."
Paul Di Filippo, SciFi.com, January 2007
"Here, editors Dowling and Strahan offer the commendable results of poring through Vance's prodigious oeuvre and selecting stories to showcase his best work and feature some of his most cherished recurring protagonists...With an introduction by George Martin and insightful afterwords to each piece by Vance himself, this is a celebration for his fans, an ideal introduction for new readers of his work."
Carl Hays, American Library Association, February 2007
---
Basic Black: Tales of Appropriate Fear
Terry's US collection, Basic Black: Tales of Appropriate Fear, was published by Cemetery Dance Publications in March 2006, edited by Robert Morrish and with a cover by Julia Morgan-Scott and an Introduction by Jonathan Strahan. The collection brings together most of TD's best-known dark fantasy and horror tales with two new stories original to the collection: "La Profonde" and "Cheat Light."
From Publishers Weekly
Starred Review. "The everyday and ordinary show an unexpected malignant side in this collection of 18 uniquely disturbing tales of the fantastic. Dowling grounds his tales in mundane situations, then pulls back slowly to reveal (as the narrator of "Scaring the Train" calls them) "those moments of incidental framing reality where every commonplace surprises you." In "Cheat Light," a roll of film left in a pawnshop camera reveals images of an otherworldly origin. "Clownette" tells of a peculiar blotch on a hotel wall that proves to be something much worse than the harmless mildew stain it's mistaken for. "Maze Man," whose protagonist is trapped in an invisible maze that only he cannot penetrate, is one of several stories in which architecture motifs suggest alternate realities encroaching on our own. This is Dowling's first U.S. collection after several in his native Australia, and the selection of stories new and old makes for one of the year's more satisfying dark fantasy reads."
(May) Copyright © Reed Business Information, a division of Reed Elsevier Inc. All rights reserved.
From Fangoria
"a formidable horror writer in the 'quiet' tradition of Charles Grant and Ramsey Campbell…Basic Black gives us heavy-duty exposure to a writer who knows a thing or two about the art of the scare...you can do much worse than spending time letting him unfold his brand of darkness in your head."
Fangoria #254 June 2006.
From the American Library Association
"All pleasantly chilling…Dowling's tales are masterfully pitched to bring 'appropriate' chills at any hour of the day, and they amount to one of the best recent collections of contemporary horror."
Carl Hays / American Library Association, May 2006
From ASif! Australian Specfic in focus
"A treasure trove of chilly delights…a landmark volume which cements Dowling's reputation as Australia's foremost contemporary practitioner of the weird tale."
Leigh Blackmore, ASif! Australian Specfic in focus, September 2006
---
New Major Encyclopedia Entry
A major encyclopedia entry on TD's work can be found in Supernatural Literature of the World: An Encyclopedia, edited by ST Joshi and Stefan Dziemianowicz and published by Greenwood Press in 2005. The Dowling entry was written by local horror/dark fantasy luminary Leigh Blackmore and covers Terry's work in the field up until late 2004. Among other important remarks, the entry says: "Dowling's work in the supernatural forms the most sophisticated and extensive use of the weird mode in contemporary Australian literature." [Read the Encyclopedia entry]
---
"Among Thieves" Finally Available
One of Terry's 'lost' stories from 1997, "Among Thieves", finally appeared in Running Wild: Essays, Fictions and Memoirs Presented to Michael Wilding, David Brooks and Brian Kiernan (Eds), Manohar 2004, available from the Sydney Association for Studies in Society and Culture at the University of Sydney.
---
Aurealis Interview
The complete text of Van Ikin's interview with Terry for Aurealis #30 (August 2002) is available in PDF.

Read This Interview

---
Terry Becomes a Lord of the Instrumentality
Along with Pat Cadigan, James Patrick Kelly and four other writers and notables, Terry was invited by the Estate of the late Paul Linebarger (aka Cordwainer Smith) to become a Lord of the Instrumentality of Mankind for 2003, the organisation's third year of operation. Terry joins the likes of Robert Silverberg, Gardner Dozois, Harlan Ellison, John Clute and Alan C. Elms and others already on the list of Lords and Ladies approved by Smith's daughters, Rosana Linebarger Hart and Marcia Linebarger.
---
Clarion South
Terry was tutor for the second week (11-18 January 2004) of the inaugural Clarion South writers' workshop program held at Griffith University in Brisbane in January-February 2004. Terry's stint also included readings at Gilhoolie's Irish Pub in the city and at Griffith University's Southbank campus.
---
Tom Rynosseros "Important"
Distinguished US academic, editor and critic Brian Attebery presented "Aboriginality, Science Fiction, and One American Reader" at The Commonwealth of Science Fiction conference held in Liverpool, England in August 2004. The paper developed ideas presented in his keynote speech at the Fantastic Fictions Symposium at Sydney University in 2002, where he referred to Terry's Tom Rynosseros work as being "not only intricate and engaging, but important as well." This is a view supported by the Australian SF Reader website, which calls the Rynosseros cycle "the best and most ambitious Australian science fiction series ever written, and one of the best, ever, period." (http://freesf.strandedinoz.com/wordpress/2007/10/rynemonn-leopard-dreaming-terry-dowling/)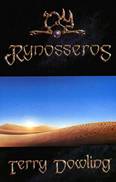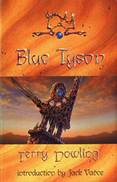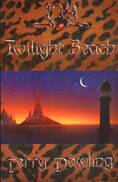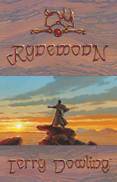 ---
Spot-checking the Emperor
Terry presented a paper at Fantastic Fictions Symposium held at the University of Sydney on 27 September 2002. [Read the paper here]
The Symposium was presented by the Centre for Medieval Studies with support from the Sydney University Postgraduate Representative Association.
---